Event Booking Inquiry Form
We play at Weddings, Parties, Corporate Events, Benefits and much more. Please fill out the event inquiry form for pricing and availability.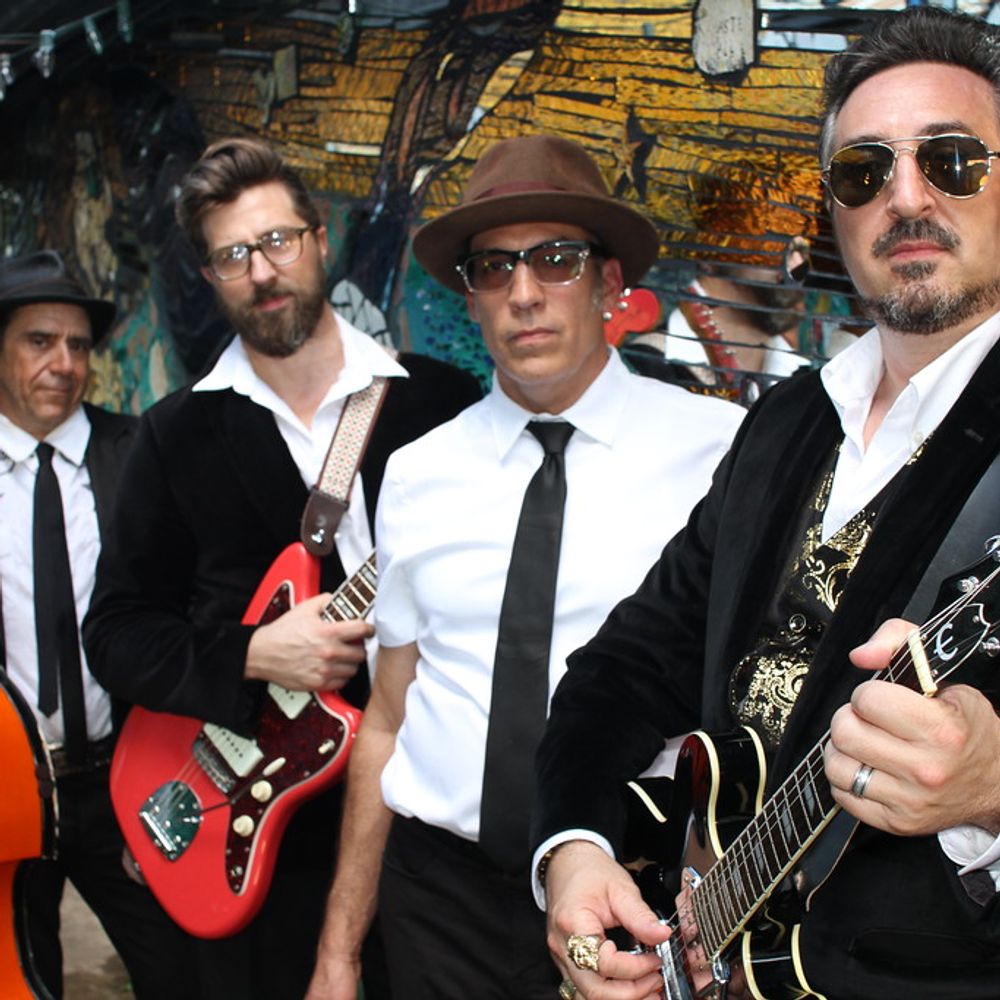 Geno Gottschall & His Rockaholics
Mid Century American Rock 'N' Roll Band
Among the musical icons that were lost in 2017, the world also said goodbye to two legends and originators of Rock n Roll: Chuck Berry and Fats Domino. This was also the year that Geno took his family on a summer trip from Austin to New Orleans, Memphis, and Nashville. Having visited these great music cities and touring Graceland, Sun Studio, and RCA Studio B, and having stood on the spots were Elvis and so many other influential musical treasures stood and made history, Geno knew what he had to do: keep Rock n Roll alive.
Geno Gottschall & His Rockaholics strive to capture the essence of the music of the 1950s. Inspired by the sounds of Elvis Presley, Chuck Berry, Fats Domino, Buddy Holly, and so many more, Geno & His Rockaholics perform a high energy live show that gets people out on the dance floor. Performing hits from the legends as well as originals in the same vein, Geno G & His Rockaholics harken back to the days of new sounds when music began to bring people from all walks of life together.